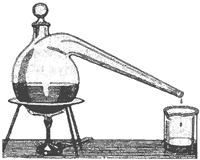 Alembic Books
- catalogue I -
Alembic 1—8
All print titles are available to buy
in paperback and hardback versions.
---
•
Alembic 1:

POSITIONS
A Question of
Sexual Moresby Paul Ramsay


•

Taking the form of a sexual questionnaire, POSITIONS is the love-child of erotic poetry and bureaucratic investigation.

POSITIONS poses the questions that 50 Shades Of Grey dare not ask...


•


paperback
Alembic 1:
ISBN 978-1-873396-00-1
120 pages, b&w,
colour cover,
5x8 ins

£11

(inc p&p)

hardback
Alembic 1H:
ISBN 978-1-873396-19-3
120 pages, b&w/colour on white paper, colour cover,
5x8 ins

£16

(inc p&p)




♀ File under Art/Psychology (and Sex) ♂
- please email if you are interested in purchasing 'POSITIONS'
---
•
Alembic 2:

82 Scores

(for music)


by Paul Ramsay

82 scores is a collection of written directives for the generation of music.

A distillation of ideas influenced by the recording studio, the album, music improvisation and radical texts, this bookwork offers a thinking space for the musician and non-musician alike.
paperback
Alembic 2:
ISBN 978-1-873396-12-4
152 pages, b&w, colour cover,
5x8 ins
hardback
Alembic 2H:
ISBN 978-1-873396-18-6
152 pages, colour, colour cover,
5x8 ins
scores series 001
- please email if you are interested
in purchasing '82 scores'
---
•
Alembic 3:

POEMSand other insects
and other poems by Paul Ramsay

A book of 46 poems on insects, records, ambiguous love and foodstuffs.

This edition includes 'Poems and other insects' from 1992 and 'more poems 12': a contemporary collection of reworked and new poems




•




paperback
Alembic 3:
ISBN 978-1-873396-14-8
116 pages, b&w on white paper,
colour cover,
5x8 ins
hardback
Alembic 3H:
ISBN 978-1-873396-20-9
116 pages, b&w/colour on white paper, colour cover,
5x8 ins
poetry/entomology
- please email if you are interested in purchasing 'poems and other insects and other poems'
---
•
Alembic 4:

Jectory Tra
by Paul Ramsay

'take a small hammer and tap a word, gently, until it breaks in the way you intend.

Reassemble the pieces.'

Writing free radicals: possibly the strangest Alembic Book to date, Jectory Tra reveals unexpected finds in re-presenting words so familiar, they have lost the freshness of their original meeting
paperback
Alembic 4:
ISBN 978-1-873396-11-7
150 pages, b&w, colour cover,
5x8 ins
hardback
Alembic 4H:
ISBN 978-1-873396-21-6
150 pages, b&w, colour cover,
5x8 ins
UpCut series 001
- please email if you are interested
in purchasing 'Jectory Tra'
---
•
Alembic 5:

(tra ex) Jectories Tra
by Paul Ramsay

'take a keen instrument and fillet
a word along the syllable-line
until it divides in the way you intend.

Reassemble the pieces.'

Writing free radicals: another slice of the arcane practice of Jectory Tra–the realignment of words for repurposing in: art/music, horror... and sex
paperback
Alembic 5:
ISBN 978-1-873396-15-5
174 pages, b&w, colour cover,
13x20 cm
hardback
Alembic 5H:
ISBN 978-1-873396-25-4
174 pages, b&w, colour cover,
13x20 cm
UpCut series 003
- please email if you are interested
in purchasing '(tra ex) Jectories Tra'
---
•
Alembic 6:

the
Crimson Full Stops
by Paul Ramsay

Second poetry collection


.

'and this is when I first
noticed
the spider mites crawling...
crimson-vermillion
on black slate and rabbit hutch covering
small dots with their own volition,
vehicular and terrain.'

pending release
paperback
Alembic 6:
ISBN 978-1-873396-09-4
126+ pages, b&w/colour on
white paper, colour cover,
5x8 ins
hardback
Alembic 6Hi:
ISBN 978-1-873396-24-7
126+ pages, b&w/colour on white paper, colour cover,
13x20 cm
poetry/aracology
- please email if you are interested
in purchasing 'the Crimson Full Stops'
---
•
Alembic 7:

KHARTOUN
by Geoffrey Stocker


•




Small, compelling (but wrong) drawings selected by Paul R from the scratchy, inventive sketchbooks of artist Geoffrey Stocker.

•





•

paperback
Alembic 7:
ISBN 978-1-873396-03-2
134 pages, b&w on white paper,
colour cover,
5x8 ins
hardback
Alembic 7Hi:
ISBN 978-1-873396-32-2
134 pages, b&w/colour on white paper, colour cover,
13x20 cm
marginal drawings
- please email if you are interested
in purchasing 'KHARTOUN'
---
•
Alembic 8:

A Book of
Hot Coals
by Paul Ramsay


•

A meditation on guilt and shame, A Book of Hot Coals
is Alembic's first non-paper book in the form of a
LECTRA: electronic artwork
for MAC or PC.

Influenced by Victorian morality books for children, imagist poetry and postmodern ideas about reading, Hot Coals is
'a flickering, indeterminate read for a dark room
with a brandy balloon...'

see preview


lectra (electronic artwork)
Alembic 8:
ISBN 978-1-873396-30-8
MAC and PC version

a book in sound and light
- please email if you are interested
in purchasing 'A Book of Hot Coals'
---
If you would like to know more, please get in touch